Here is : Home --> Solution --> Guard Gour System
Solution of Guard Tour System/GPRS Guard Patrol System
Security guard patrols are very important and necessary 
In fields where security patrols are an important part of the operations such as mining, industrial manufacturing, telecommunications, and security services for residential housing. The personnel assigned to this must task complete their duties on time and at the correct locations.
Traditional patrol management
Traditional patrol management methods rely on the self-monitoring of patrol personnel, meaning that it often becomes very difficult to verify job performance precisely, making it possible for management to only perform approximate work-quality evaluations.
BeSeen guard tour system
BeSeen guard tour product is a system designed to provide an efficient and effective management of your security guards patrolling activities. BeSeen provides 100% accountability that a guard is carrying out their patrolling duties correctly
With a simple non-contact swipe, BeSeen guard tour reader records the time/date/location that the guard visited each area on the site. Incidents witnessed can also be entered on route. The patrol reader is then downloaded whenever a report is needed (Every day/week/month etc) and reports can be generated on the guards patrolling activities.
Benefits:
a. Commercial, durable products with high quality and advanced technology
b. Easy operating 
c. Low battery consumption, long life span
d. Intelligent guard tour system; make guard tour job more efficient and accurate
e. Ideal for applications in many areas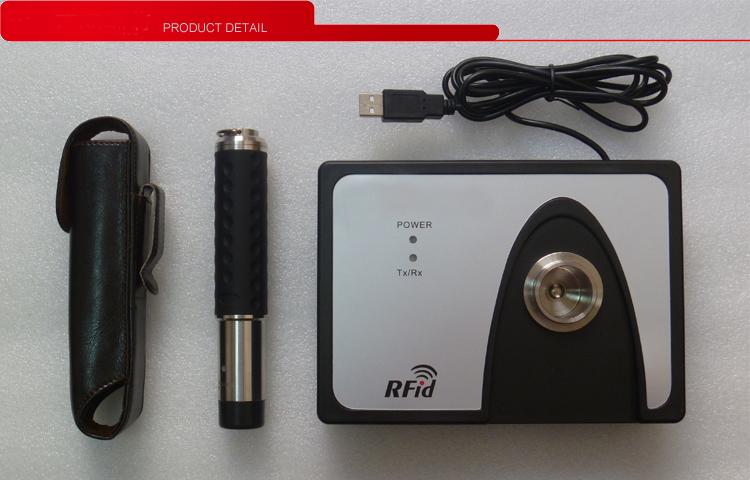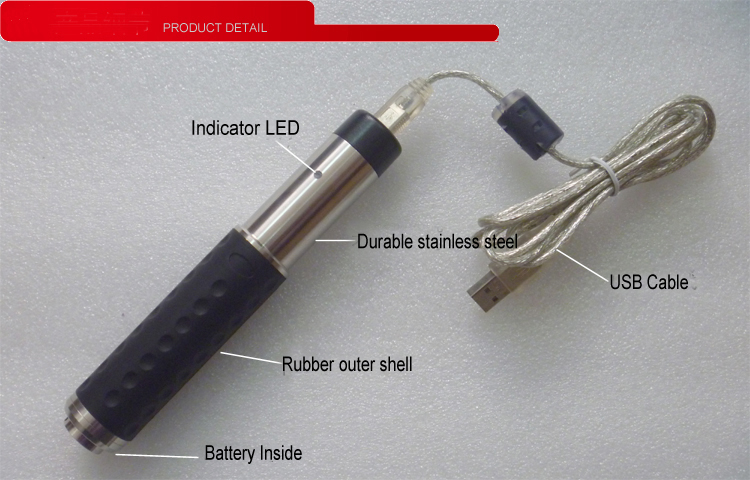 How to work?
- a. Guard Patrol Planning (about routes, sketch of the sites, and name all the points/stations,where EMID signal card will be installed on the wall)
- b. Software Installation
- c. Software Initial Setup (Route setup, Checkpoint Setup, Guard setup etc.)
- d. Installation of iButtons or RFID tags to designated places
- e. Patrolling (by using reader to read tags or buttons which are installed on checkpoints, have a data collection of Guard ID, checkpoint name, Time, and Events etc.) 
- f. Data Downloaded to Computer (via Reader connecting to PC)
- g. Data Analysis and Query

What is GPRS Guard Tour System?
It enables guards to easily communicate with control center via non-contacting read RFID tag and send all tags' data back to control center immediately and directly in real time by using GPRS data transmission. There is also a handy tool of situation of emergency, for example employees working alone that are in trouble can push the panic button and the main headquarters can get their location and send someone to help them.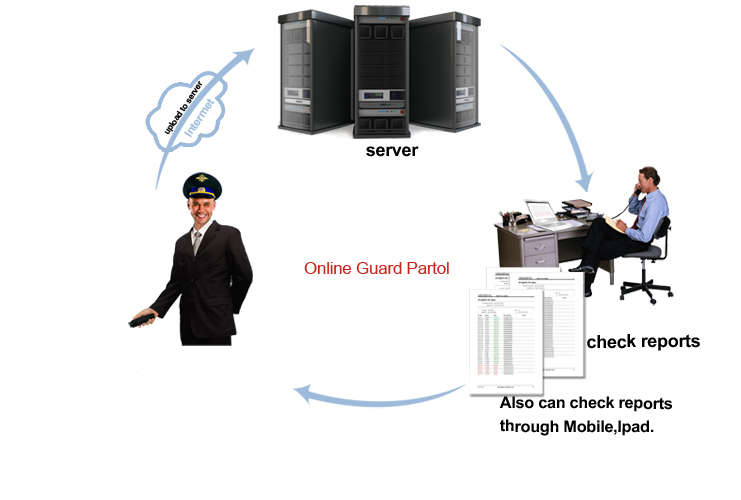 System applications
Supervising guards (in factory, school, hotel, shopping mall, building etc.)
Supervising service producers
Monitoring service (i.e. stocking vending machines)
Supervising personnel work time and place
Airport protection and supervising workings
Warehouse systems (identification)
Policeman patrolling
Military patrolling
Nurses' daily round
Remote equipment inspections and maintenance
Power transmission cable checking and management
Oil pipeline checking and management
Forest fire control and safe patrol
Telecom fiber cable checking and management
System components
One full system mainly includes: 1pcs reader, some RFID tags (for installing on checkpoints), guard ID card, usb cable / download station, and software etc.
Why do you choose BeSeen?
1. profession: BeSeen has been specialized in guard tour system for more than 10 years
2. experienced professional manufacturer of guard tour system in the world 
3. very good market shares in the world 
4. Many bid Companies we have established stragegic partnership!
Warranty policy
1.All BeSeen products are strictly tested and qualified before sale
2.BeSeen warrants that its products shall be free from any significant defects in material and workmanship for a period of TWO years from the date of purchase. BeSeen also warrants that any software accompanying its products will perform substantially in accordance with the documentation provided. BeSeen hardware and software warranty is nontransferable and is limited to the original purchaser. 
3.During 2 years warranty period, BeSeen will repair or replace the units without charge, subject to any problem comes from product itself in ordinary condition. These remedies will be void if failure of the hardware or software has resulted from misuse, intentional destruction, or misapplication.
4.Extra parts and battery will be provided to the reseller with every order.
5.A lifetime maintenance.
6.Free software upgrade and technology support.