Here is : Home -->BeSeen Brief
Fingerprint & Security Control Expert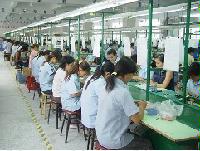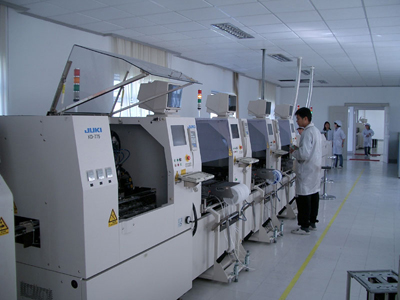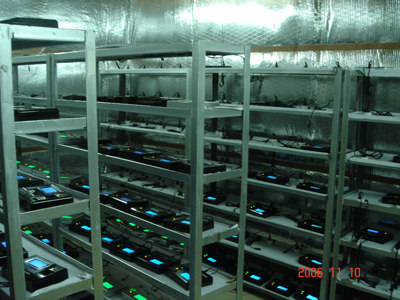 About BeSeen
BeSeen Co., Limited , established in June, research and development has always been the key component of BeSeen's strategy, and the company's current successful operation is undoubtedly rooted in firm reliance on its own knowledge base and skills that were built through systematic R&D programs, is a technology-based security system specialist that designs, develops, integrates and distributes innovative and technologically advanced security system software and products. The company also provides value-added technical services that are crucial to the application and integration of these systems.
As a security system specialist, BeSeen is committed to providing our customers with a convenient, comfortable, secured, yet economical, peaceful living and working environment by adopting our high quality and user-friendly security system solutions that are based on proven technologies, reliable products and unsurpassed value-added services. BeSeen has all along been endeavoring to develop new products by capitalizing on its knowledge and experience in intelligent building system, network system, and technical support.
BeSeen has a team of professional and quality staff in research and development, marketing and sales and management for the purposes of improving and upgrading our current products, identifying market demands and formulating corporate strategies. As one of the leading specialists in fingerprint recognition and authentication, BeSeen provides different users with high quality, reliable and yet low-cost products.
BeSeen is a professional biometric fingerprint product and security control manufacturer. The products include biometric fingerprint time attendance, fingerprint access control, fingerprint reader, fingerprint door lock, and RFID card reader and other security products. In recognition of commitment of excellence in quality, customer satisfaction, continuous innovation and cost-effective and performance, we strive to produce high quality biometric fingerprint products at moderate price. With the core fingerprint technologies and embedded OS (LINUX, WinCE), we provide the diversified security and time & attendance solutions, as well as OEM, ODM to the global partners.
We, BeSeen, are Efficient, Creative, Organized, Reliable and Excellent. Contact now
MISSION
Solutions were built based on listening to the demands & needs of customers.
Develop superior yet innovative & practical useful solutions & services the market is demanding.
Create & enable & maximize values to our stakeholders.
Solutions built upon our core competencies, expertise, experiences & innovation strength.
Innovation, integration, cost-effective/performance capabilities to create extraordinary
VALUE
Offer creative & challenging & rewarding environment to attract & retain the best talents
Establish irrefutable ID for security & personalization with convenience, privacy, and high - accuracy
VISION
To enable a better tomorrow of the individual with just a simple "Touch & Done" lifestyle, that is convenient, secured and with privacy word.
COMMITMENTS
Excellence in Quality
Customer Satisfaction
Continuous Innovation
Cost-Effective/Performance