Here is : Home --> Solution --> Access Control System
Access Control System
Access control system panel series, shipped with access control security software:
BeSeen Controls offers powerful and professional access control security software to manage our 4 door, 2 door, and 1 door TCP/IP/RS485 ready network access control panels. Unlimited number of controllers, unlimited number of doors, and more than 60,000 users can be added to the database. The software is extremely flexible, easy to configure, and best of all free of charge when you purchase our systems. Our software is the key to unleashing the controller series wide range of powerful features while maintaining stability and long term performance. All Beseen Controls products come with a 2 year warranty. We use the industry standard Wiegand 26-bit communication format for all of our panels and readers making our system completely NON proprietary.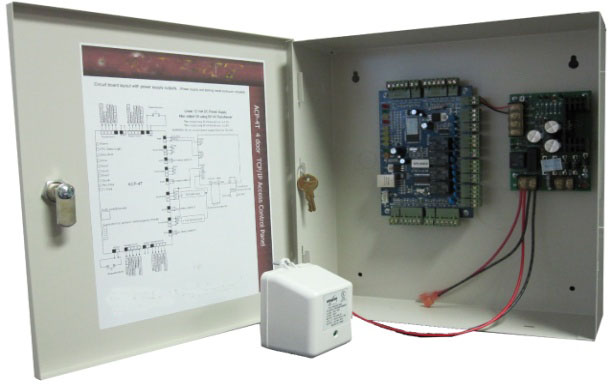 Our Control System Features:
Stand-alone (with 128k Memory) or online with PC (TCP/IP or RS485)

Includes BeSeen access control management software

Unlimited expansion of control panels and doors on same system

Individual relay outputs for door control

Individual door sensor/monitoring inputs for each door

Anti-pass back capabilities - see individual spec sheets for details

Interlocking feature built in -easily programmable in software with mouse click

Industry standard 26 bit Wiegand interface to work with any combination of Card readers, keypads, fingerprint reader, bar-code reader, etc with Wiegand output.

Real time monitoring through software for alarms, duress, invalid card reads, door propped, and door forced events.

Storage capacity: 60,000 cards and 120,000 events
To Download the Software/Manuals/Diagrams:
▶Live Demo by Web: Check from HERE
▶To TRY the software, Download from HERE (The account is abc and password is 123)
▶For the Software Manual, Download from HERE.
▶For the connection diagram, Download from HERE.

LAN Area TCPIP Connection Diagram: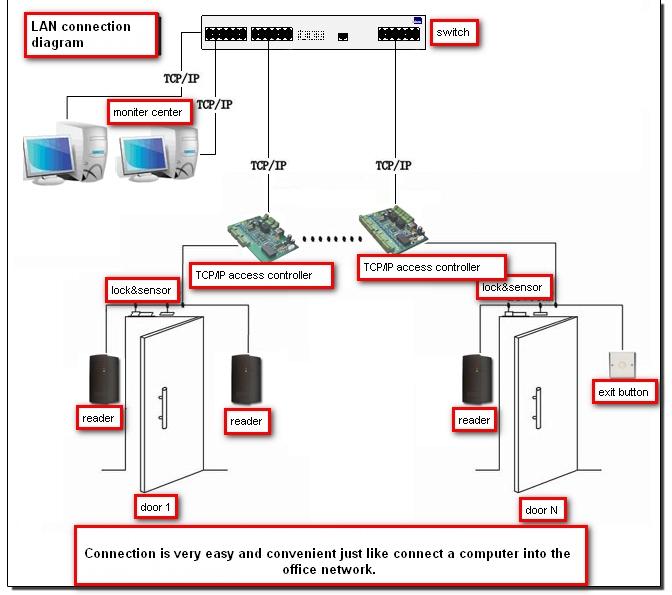 WAN Area TCPIP Connection Diagram: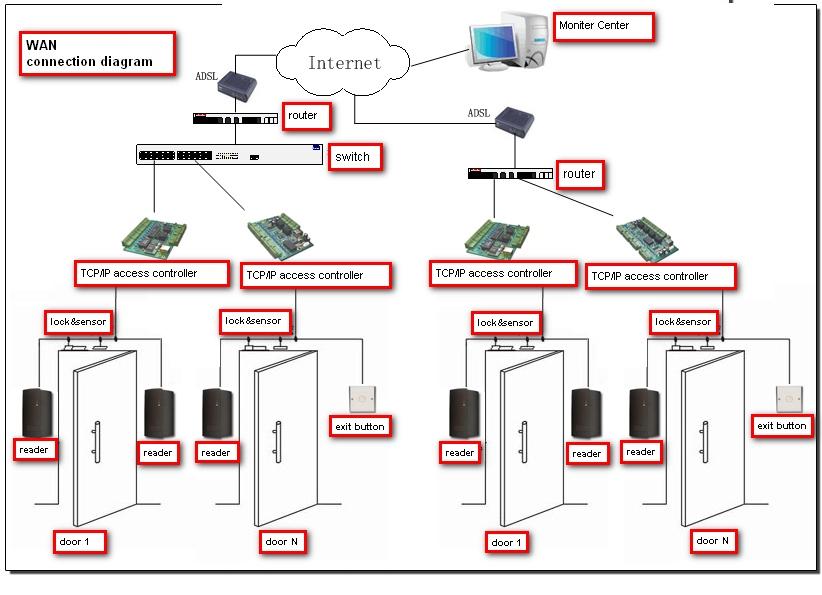 RS485 System Schema: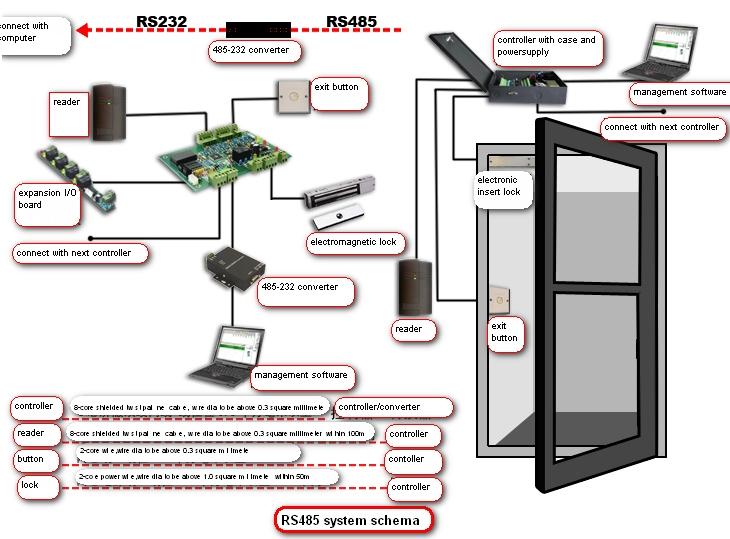 One small Hotel Access control Diagram: